Accu Auto Care LLC Offers Auto Repair Services You Can Count On!
Accu Auto Care LLC is the automotive expert in Hagerstown, MD 21740. Since, 2005 we've provided the Hagerstown area with reliable, affordable automotive maintenance and repair services including 4x4 Services, Alignment, Brakes, Car & Truck Care, Domestic Cars & Trucks, Electric and Hybrid Vehicle , Electrical Services, Electronic Services, Engine & Transmission, Engine Maintenance, Expired Warranty Care, General Maintenance, General Services, Heating and Cooling Services, Import Cars & Trucks, Inspections and Emissions, Miscellaneous Services, Quick Lube Services, Towing, Transmission Services and Undercar Services.

We have experience servicing all makes and models of domestic and import vehicles, and we're honored to keep vehicles throughout the Hagerstown area reliable and well-maintained. Our skillful mechanics will take great care of your vehicle too, quickly diagnosing any problems and offering cost-effective solutions to get you back on the road.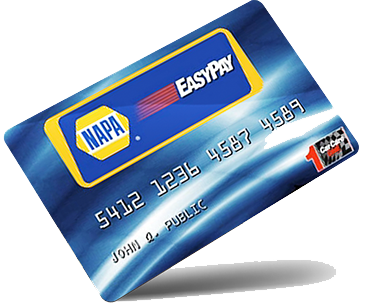 We offer financing through Napa EasyPay for our customer's convenience. Call Accu Auto Care LLC today at 301-665-9180! You can also send us an email. Either way, we're looking forward to providing you with reliable automotive service!
*FREE Oil Change with a $49.95 Vehicle Health Inspection*

Includes up to 5 quarts of Semi-Blend oil.

PRINT COUPON

$10 OFF Any Service Over $100
$20 OFF Any Service Over $200
$30 OFF Any Service Over $300
$50 OFF Any Service Over $500

PRINT COUPON
Vehicle Tips
Always use a detergent designed specifically for car washing. Don't use common dish washing detergent which is too strong and will remove the wax.
Always keep a good coat of wax or paint sealant on your car.
Make a habit of detailing your car. Detail your car regularly and inspect the finish.
Always use a good wax with a high Carnauba content.
You are much better off to wax your car more frequently than to try to apply a heavy coat of wax.
If you are involved in an accident don't make any public statements about who is at fault.
Keep a disposable camera with a flash in your glove box in the event you have an accident. Then take LOTS of pictures!
Be sure to remove sand and salt spray as soon as possible from your car to protect your car's finish.
Check tire inflation at least once a month. Under-inflated tires can result in a loss of fuel efficiency.
A fouled spark plug or plugged/restricted fuel injector can reduce fuel efficiency as much as 30 percent.
For maximum fuel economy, stay below 60 mph.
Don't forget to check the tire pressure of your spare tire!
Buying a fuel with a higher octane than your car requires will not boost performance.
Unlike A/C in the summer, you can run the car's heater as much as you want in the winter without effecting gas mileage.
What Our Customers Are Saying

Sure appreciate the great service! Done right on time and the estimated cost was accurate. And done in a friendly environment--I waited for the work to be done in a clean friendly waiting room.
Victoria Oliver

, 12/29/2020



I first used Accu Auto Care when we first moved to the area in 2009 for some repair work. All the work was done right and on time, so I knew this was the place I was going to have all my automotive needs done. On Dec. 22, 2020 I had four new tires mounted and balanced and also had a four wheel alignment done. Again Eugene and his team completed the work perfectly and on time. And the next day I got a phone call from Eugene one that you would never expect to hear from, except from a honest person and business. Eugene said that he over charged me on my bill and he owed me some money back. I never would have known that this had happened. But this is how honest and how Eugene runs his business. You will never find a better and more honest repair shop for all your automotive needs. Please give Eugene a call at Accu Auto Care and feel confident you will be treated right and the job will be done right, the first time.

My son bought his FIRST car. It was a 2007 Mazda 6 with a check engine light on. Found out that it was a timing issue and took the car here for repairs. They were very thorough in their work and was able to have it repaired within a week (once they got into the repair it required additional parts ordered in the middle of a snow storm). While they had the car, they also replaced the rear brakes, changed out the transmission fluid, cleaned the throttle body, replaced a daytime running light and put 4 new tires on the car with a front end alignment. I was pleased with the professionalism, the communication and the repairs made. I will recommend them for your repairs. I will be using them in the future, if needed.

Professional as always. Everyone is always so kind and the place is so clean. Recommend this shop to anyone who is looking for an efficient shop to work on their vehicle. So glad my brakes do not squeal any longer. Thank you all for taking the time to have my vehicle by a certain time so I could take someone to work.
Dorathy Boden

, 11/24/2020



Stopped in to check out Accu Auto Care and boy was I glad I did. The place I used for years has closed up for good and I needed a place to get my vehicle worked on. They took my car in and checked it over and Eugene told me what needed to be done before doing anything. What a great place to get your vehicle's worked on. Check out Accu Auto care for your vehicle needs.
Richard Snyder

, 11/17/2020