Accu Auto Care LLC Offers Auto Repair Services You Can Count On!
Accu Auto Care LLC is the automotive expert in Hagerstown, MD 21740. Since, 2005 we've provided the Hagerstown area with reliable, affordable automotive maintenance and repair services including 4x4 Services, Alignment, Brakes, Car & Truck Care, Domestic Cars & Trucks, Electric and Hybrid Vehicle , Electrical Services, Electronic Services, Engine & Transmission, Engine Maintenance, Expired Warranty Care, General Services, Heating and Cooling Services, Import Cars & Trucks, Inspections and Emissions, Miscellaneous Services, Quick Lube Services, Towing, Transmission Services and Undercar Services.

We have experience servicing all makes and models of domestic and import vehicles, and we're honored to keep vehicles throughout the Hagerstown area reliable and well-maintained. Our skillful mechanics will take great care of your vehicle too, quickly diagnosing any problems and offering cost-effective solutions to get you back on the road.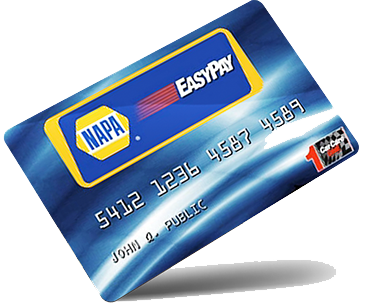 We offer financing through Napa EasyPay for our customer's convenience. Call Accu Auto Care LLC today at 301-665-9180! You can also send us an email. Either way, we're looking forward to providing you with reliable automotive service!
*FREE Oil Change with a $49.95 Vehicle Health Inspection*

Includes up to 5 quarts of Semi-Blend oil.

PRINT COUPON

$10 OFF Any Service Over $100
$20 OFF Any Service Over $200
$30 OFF Any Service Over $300
$50 OFF Any Service Over $500

PRINT COUPON
Vehicle Tips
Always use a detergent designed specifically for car washing. Don't use common dish washing detergent which is too strong and will remove the wax.
Always keep a good coat of wax or paint sealant on your car.
Make a habit of detailing your car. Detail your car regularly and inspect the finish.
Always use a good wax with a high Carnauba content.
You are much better off to wax your car more frequently than to try to apply a heavy coat of wax.
If you are involved in an accident don't make any public statements about who is at fault.
Keep a disposable camera with a flash in your glove box in the event you have an accident. Then take LOTS of pictures!
Be sure to remove sand and salt spray as soon as possible from your car to protect your car's finish.
Check tire inflation at least once a month. Under-inflated tires can result in a loss of fuel efficiency.
A fouled spark plug or plugged/restricted fuel injector can reduce fuel efficiency as much as 30 percent.
For maximum fuel economy, stay below 60 mph.
Don't forget to check the tire pressure of your spare tire!
Buying a fuel with a higher octane than your car requires will not boost performance.
Unlike A/C in the summer, you can run the car's heater as much as you want in the winter without effecting gas mileage.
What Our Customers Are Saying

Excellent work done right

Very good service a Great manager excellent staff
Cheryl Reeder

, 11/01/2019



Best repair shop in town. Eugene tells you exactly what is wrong with it in simple terms that you can understand, and his estimate price is always reasonable and very fast service. Just picked my car up today and it runs terrific. Thank you Team Accu Auto you guys are the best!!

Honest and Great Service! When they do the job, they do it right the first time!

Great bunch of guys. Very knowledgeable and competent mechanics. They know what to do and get it done. We started using them because the shop is convenient to our home but I would drive across town to have them service our vehicles.
Robert Speelman

, 10/02/2019



Have been bringing my vehicle to Accu Auto for many years. So reassuring to have someone you can trust.It feels as though you have someone looking out for you! Recommend highly!

Very friendly and pays attention to detail. Good work. I know now my vehicle is safe!

Very nice place for car repair. Did excellent job!

I had multiple dash lights come on and I just had the car services at the dealership for scheduled maintenance. I was frustrated and went to see Eugene who helped me get back on the road with another vehicle quickly with a nail in the tire. He was able to diagnose it and tried and was successful in keeping the cost down somewhat. In today's market, finding trusted providers is rare and I trust him and his team! I'll be bringing my cars here for now on!!
Kevin Fletcher

, 09/17/2019



This place was a lifesaver for me today, as I was stranded while traveling. Thanks so much for squeezing me in and your kindness!

Excellent service!! Very pleasant and professional. They have worked on my husband car before but this was the first time they had service my car. It's sounds so much better and drives much more smooth. So far everything is awesome!

Fair and honest. I always take my car to Accu Auto Care before going the dealer. They have always been able to identify and correct the issue the first time.

Very thorough, professional, accommodating and trustworthy. Eugene and his crew made sure all the ?bugs? plaguing my car were taken care of. My car has never sounded better or rode smoother. Great service with a smile! I highly recommend them!

Very friendly and honest guys. My dad has gotten a lot of work done on his truck and a car we had re done for my grandmother. They are fast and dependable. You can always trust the work is done right and done in good time. I was happy to deal with them always a good experience.

You guys fixed my car in good timing right before y?all would be closed for the holidays I appreciate y?all!

Great bunch of guys. Very knowledgeable and competent mechanics. They know what to do and get it done. We started using them because the shop is convenient to our home but I would drive across town to have them service our vehicles.

Terrific customer care and service! I highly recommend Accu Auto Care LLC to anyone looking for an honest and reputable auto service center that's conveniently located. I just had both of my vehicles serviced and as usual, Eugene and his talented staff performed all necessary work to my satisfaction. Most impressively, he's kept my 2008 Toyota Camry running like new for over 315,000 miles! Folks, this is the place to come for all of your automotive needs!

Professional as always. Everyone is always so kind and the place is so clean. Recommend this shop to anyone who is looking for an efficient shop to work on their vehicle. We have heat. Thank you all for taking the time to fit us in before the holidays.

They repaired a nail hole in a tire that another location tried to sell me a new tire so I was happy about that. They also changed my oil and rotated my tires and had my truck finished with the invoice already prepared when the owner said they would. I even received a coupon in the mail the day before that I got to use to save $25.00. I believe they do good work at a fair price and will definitely use them in the future.

We are always pleased with the work by Accu Auto Care. Eugene and staff are professional and knowledgeable. We never had to take our vehicles back because there was a problem with the repairs. We will continue trusting Accu Auto Care with our vehicles.

We had Accu Auto Care recommended to us by a neighbor and it was well worth it. We tell everyone we know to go here, the service is top rate, Eugene is not only completely honest and fair, he explains everything and let's you know what is happening step-by-step. If you want an HONEST, trustworthy and reliable mechanic like we used to have, then this is place place to go. Cannot say it strong enough.

I?m deaf. They cooperate and understand. I feel satisfied with their approach knowing that we both know what we talk about. Not like I need a translate. We communicated perfectly on paper, slow and easy. Great people people!